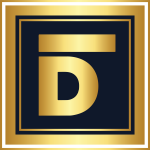 Contractually Guaranteed Results
(Completely Remove Content From Google)
Dignified will work with the client and any representation to develop a highly specific scope of work and services to guarantee results in a time period and scope agreeable by all parties.  Through this process we will determine the target properties for removal and suppression, contractually guaranteeing to remove these targets within the term length of the agreement otherwise Dignified will continue to work with no additional monthly retainer fees until the terms of the scope are complete.
After years servicing dozens of high profile individuals and brands, we came to realize simply suppressing content was not always enough and there was a need for confidence that results would be permanent.  While other firms focus on only "suppressing" content we leverage that as a strategy only when complete deletion is found to be not viable and all efforts are exhausted.
We are excited to announce our new service "Dignified Deletion" to our clients to give them even more hope to officially let go of the past and continue onto a brighter future. This service is contingent, meaning clients will only have to pay upon completion of the job. This exclusive offer is the best option for those looking to dispose of any unwanted articles or images that exist in their Google search.
We are here when you need us