Financial Service Managing Their Online Reputation
For companies that provide online financial services, the link between their reputation and consumer trust is crucial. Consumers do not want to leave their money or assets with a firm they don't trust.
In contrast, for instance, in the restaurant business, a restaurant's reputation affects the choice of the customer to spend money on food. The dangers, as well as the costs and stakes that are associated with financial services, are much more significant. The reputation of your financial service company. Financial Services Online Reputation Management is much more crucial to consumers when searching for someone they can trust with their savings, financial investment, mortgage, and home retirement plans, as well as overall health and wellbeing.
The Importance of Reputation Management
Financial service providers must be aware of the concept of reputation management and how they're perceived online. Generation Y is the most significant adult population in the United States and is one of the wealthiest generations.
Reviews on the internet can affect how millennials spend their money over the following years. 97% of millennials look up online reviews before deciding on an organization to work with. The majority trust the reviews as much as they'd trust recommendations made by a friend or acquaintance. However, banks have traditionally benefited by having customers across generations. 
The younger generation is more likely to search online for the best financial service providers and investment opportunities before asking their parents for recommendations. It suggests that what's said about you online could directly affect whether a potential client ever contacts your business.
Furthermore, over 1/3 of respondents stated that their bank's reputation was among the top three factors, in addition to the accessibility of online banking services and the options provided by banks. It proves that the importance of a bank is crucial to customers of all age groups.
Online Reputation Management Tips for Financial Services Brands
The secret to establishing an online reputation does not have to be in hiring PR professionals and compliance officers in the thousands, launching new digital capabilities, or growing loyalty programs.
Find out about your brand's reputation online.
To convince customers to trust your financial service company. You must be at the forefront of reviews on the internet and customer feedback and prioritize investment into managing your brand's reputation. Here are some guidelines to adhere to:
Manage Online Reviews
One of the best ways to create Financial Services Online Reputation Management and gain trust from current and potential customers is to handle the quality of your web-based reviews. But, many providers don't satisfy the expectations of customers. As per research
Financial and banking services as an industry are ranked 2nd based on reputation score (63.2 100 points) compared to the other 15 sectors. 

Brands in the financial services industry are rated 4.01, five stars from five. 

26% of customers write a review after experiencing a bad encounter at their bank branch. 

In the financial sector, there is a gap of 41% in reviews that discuss "value" as positive. 
If you have an unfavorable rating from Google or Credit Karma, your firm must avoid online reviews altogether. However, managing online reviews is a fantastic method of building consumer trust.
Reviews not only can draw or repel customers. They also serve as a critical reputation-building factor and a crucial source of customer information. Consumers of financial services read reviews to assess their choices.
Suppose you stay on top of feedback and reviews, as well as are attentive as well as respond to non-initiated feedback. In that case, it is easier to effectively build trust and keep it in relationships with your clients and policyholders.
Listen to the Voice of the Customer
Encourage reviews on the internet, conduct surveys, and encourage your customers to share their experiences and be more open about their experiences. Please demonstrate that you care what they have to say. Consider investing in Financial Services Online Reputation Management tools and technology which collect customer feedback.
It is not only helping to create fresh, relevant, helpful content. It also unlocks the massive potential of having satisfied customers who trust that you've already earned from the static revenue sources and customers. They can turn into brand ambassadors who aren't afraid to offer recommendations or drive referrals for your company.
Of course, you're not always going to receive 5-star reviews and glowing praise, and no company ever does, but that's not what's important. 
Boost Your Social Media Presence by Integrating Reviews
Financial and banking brands already use social media to market sales, services, and platforms. There is tremendous potential in reviewing and the word-of-mouth advertising potential to complement your social media campaigns.
There are a variety of ways you can incorporate reviews and social media into your business. It is a fantastic alternative to publishing content for promotion and sales announcements. When you leverage reviews as an online marketing tool, it is possible to improve your online visibility and gain more influence on the behavior of consumers.
Deliver Better Customer Experiences
Having an excellent mix of products and services in the financial sector is not enough. You have to provide an exceptional customer experience as well consistently. Policyholders and customers of banks may be impressed by your online capabilities, rewards program, or coverage options. However, this doesn't necessarily mean that they are confident in you.
Build relationships with your customers beyond providing convenience for transactions and concentrate on your customer's experience. Consider making next-level support and service the top priority for investment. Revamp your sales and marketing strategies based on feedback from customers. Tailor your messages to give customers the ability to understand better how the products or services you offer satisfy their needs and goals.
The financial services industry is always a different array of opportunities and challenges, not to mention the realm of internet reputation and confidence. By following these tips, you can create a solid online reputation, gain an edge over competitors, and build lasting relationships with customers that will increase your profits.
Financial Services Online Reputation Management 
There is no better immediate connection between reputation and customer trust than in the financial sector. Customers do not want to trust a business's money that they don't believe in. However, financial service firms could be the source of distrust for current customers because of the financial crisis. Some issues emphasize the necessity for financial advisors, banks, broker-dealers, and other service providers in the financial sector to distinguish them from other service providers and control their image.
Our team of online reputation management consultants protect their clients by correcting negative search results online and consulting with them through communication crisis scenarios.  We focus on always being proactive versus reactive to our clients needs and building a strategy to defend before one is even needed. To do this,  we leverage our proprietary Search Engine Optimization and proprietary content development techniques. Dignified Online works to clear clients' digital reputations (irrespective of legal outcome) to help them win in the "court of public opinion" and clear their reputation during/after any legal proceedings.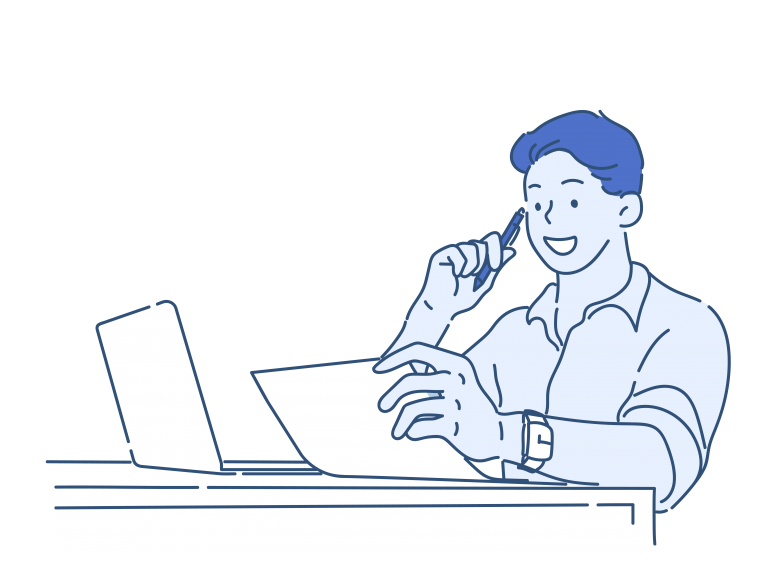 Dignified prides itself on the following distinguishing characteristic. Contractually guaranteed results in an industry where that is unheard of.
No excuses. Only success.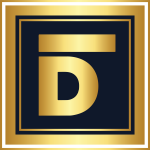 Contractually Guaranteed Results
Dignified will work with the client and any representation to develop a highly specific scope of work and services to guarantee results in a time period and scope agreeable by all parties.  Through this process we will determine the target properties for removal and suppression, contractually guaranteeing to remove these targets within the term length of the agreement otherwise Dignified will continue to work with no additional monthly retainer fees until the terms of the scope are complete.
We are here when you need us