Healthcare Online Reputation Management
Importance of Maintaining a Positive Online Reputation
Maintaining an image of excellence is vital in the field of healthcare. Reputation management on the internet has evolved into an effective marketing strategy. But, it can be challenging to determine where to begin. Below are the top recommendations regarding Healthcare Online Reputation Management for doctors to help build and maintain the highest possible reputation.
Suggestions for Managing the Online Reputation for Healthcare
Review your current situation
It is impossible to increase your ratings and reputation actively. Suppose you aren't aware of what you're doing. First, review your feedback and reviews on websites like Yelp, Healthgrades, etc. It's also recommended for you to Google yourself and look through the results on the first page to see what people will see online about you and what you should improve on.
Request reviews
Unfortunately, unhappy patients tend to be more active when posting their views on the internet than happy ones. It's getting tricky because only a few upset ones will post a negative comment. So you need Healthcare Online Reputation Management to manage your reputation.
Make your website more user-friendly
In a survey of more than 2000 medical professionals, 30 percent of them believed the best method of Healthcare Online Reputation Management for physicians was by having a professional website. How your website appears, feels, and navigates in the medical profession could mean the difference between patients selecting you over a different physician.
 We have compiled our best recommendations to optimize your website:
Focus on your strengths and experiences.

Highlight industry awards and accomplishments

Include patient reviews

Include video and photo content

Visually appealing and straightforward to use

Use best practices to ensure accessibility in design, and web accessibility

Create a website that is simple to use

Make sure your website is optimized with relevant keywords to boost your Google rank

Include links to internal pages that link to other content that is relevant on your site.

Find reliable sources to link your website to enhance SEO.
Claim and confirm your Google business profile
Claiming your Google listing, Google is simple and free. Make sure you fill in your profile as completely as you can. It includes:
Services available

Contact details (address, phone number, etc.)

Hours of operation

Links to your site

Pictures and logos
Maintain your profile up-to-date and attractive by regularly adding photos and articles. Install the messaging feature and make sure you reply to each review, regardless of the score.
Create your profile on social media
Regularly posting on popular social media platforms such as Facebook is a great way to start Healthcare Online Reputation Management. However, effectively managing your reputation as a physician also requires engaging with professional networks such as LinkedIn. LinkedIn is the largest professional network that allows users to connect with their peers in the industry. Join medical associations and showcase their achievements and your expertise and thoughts to build a reputation for yourself as an expert in your discipline.
If the idea that a professional social networking and media platform is appealing to you and you think it is a good idea. Consider joining an online social network specifically for doctors to increase your presence in the medical field. A specially designed platform for doctors allows you to connect with other industry experts worldwide. These platforms will enable you to communicate with them, share your experience solving cases, and participate in medical science studies. 
Respond to critiques
Patients need to feel heard, and responding to reviews is a crucial aspect of Healthcare Online Reputation Management. of physicians. However, a study revealed that 27% of doctors don't respond to reviews, and another 22% of them admitted that they do not respond.
It's challenging to comprehend negative feedback. However, how you react to negative reviews can say a lot about you, and prospective clients could get positive signals by avoiding emotional-charged or emotional responses. It is possible to erase negative reviews and limit the damage to your reputation.
When you receive positive reviews, thank your patient for their appreciation. Making your responses more personal is better than copying the same generic response every time. However, be sure to avoid mentioning details that may violate privacy laws.
Develop a reputation as a thought leader
Establishing authority and becoming an authority within your industry will improve your image. The most effective way to do this is to regularly publish blog posts and articles highlighting your expertise, knowledge, and experience. Additionally, adding regular content to your site will increase your SEO ranking, which is efficient for getting more visitors to your site and attracting an increase in new customers.
Think about the implications on healthcare professional (HCP) communication
HCP marketing is commonly utilized to collect data and figures required to launch new medicines or prescribe protocols, conduct market research, and track the state of health at present.
There are, however, other methods to market to medical experts to benefit you. You can contact other physicians in the areas where they are most open to receiving and often in surprising places. You can target your reputation and enhance your Healthcare Online Reputation Management by submitting content that can help increase your authority as a leader. 
Create a strong team
Doctor's appointments are not something that people enjoy looking at with excitement. A survey revealed that only 3% of people have genuine Iatrophobia (fear of doctors) and numerous others are anxious about visiting the doctor. Patients deserve warm welcomes and consistent service to calm and create interactions with patients that lead to positive online reviews. Establishing and maintaining a solid and cohesive team with a solid foundation to provide customer support is essential.
Knowledgeable staff also creates trust with your patients. Suppose they're confident in the knowledge, expertise, and abilities of your team and staff. They'll be more likely to continue going to you as their physician. Additionally, they'll be inclined to refer your services to family and friends and will also bring you more patients.
Be proactive
The world of the internet is constantly changing and ever-changing. Therefore doctors need to be on the lookout for watching the opinions of those expressing them. One bad review or article can significantly affect your reputation and negatively impact your company. Thus, it is essential to be on time. The easiest method to stay up-to-date with online doctor public image management is to create Google Alerts to send you an email. Whenever your practice or name is mentioned, you can set up as many as 1,000 alerts for each account; therefore, be as thorough as you can to ensure the highest level of vigilance and Healthcare Online Reputation Management.
Our team of online reputation management consultants protect their clients by correcting negative search results online and consulting with them through communication crisis scenarios.  We focus on always being proactive versus reactive to our clients needs and building a strategy to defend before one is even needed. To do this,  we leverage our proprietary Search Engine Optimization and proprietary content development techniques. Dignified Online works to clear clients' digital reputations (irrespective of legal outcome) to help them win in the "court of public opinion" and clear their reputation during/after any legal proceedings.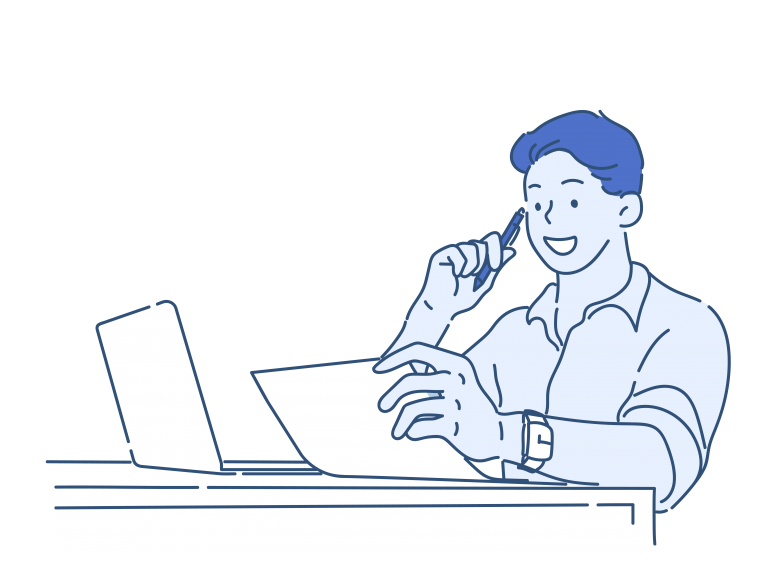 Dignified prides itself on the following distinguishing characteristic. Contractually guaranteed results in an industry where that is unheard of.
No excuses. Only success.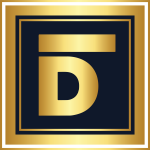 Contractually Guaranteed Results
Dignified will work with the client and any representation to develop a highly specific scope of work and services to guarantee results in a time period and scope agreeable by all parties.  Through this process we will determine the target properties for removal and suppression, contractually guaranteeing to remove these targets within the term length of the agreement otherwise Dignified will continue to work with no additional monthly retainer fees until the terms of the scope are complete.
We are here when you need us